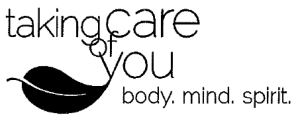 Explore ways to take better care of yourself and manage stress. As we live through the difficult days of 2020, many, if not most, people are dealing with some type of stress in their lives and perhaps helping others as well. "Taking Care of You" offers positive ideas and skills for taking better care of all aspects of your health – physical, mental, and emotional. Develop habits of dealing with stress that you can use in the future, too.
Online through Zoom virtual conferencing.
THURSDAYS, OCTOBER 29 – DECEMBER 17 (except Thanksgiving Day)
11 a.m. – 11:45 a.m.
Attend one session or all sessions.
Must preregister: email michelle.grimm@wisc.edu to register.
For information or help using Zoom or accessing a connection to Zoom,
contact Michelle Grimm: michelle.grimm@wisc.edu or 715-748-3327 ext. 2.