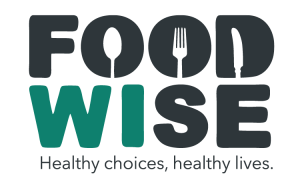 Also check our Family Living Food Safety and Nutrition page for links to more nutrition information
FoodWIse responds

to people's needs
Unemployment rates remain high, poverty is on the rise and the need for emergency food sources, such as food pantries, has reached an all-time peak in Taylor County. Use of FoodShare (also known as food stamps, the Supplemental Nutrition Assistance Program, or SNAP) is also growing. Because so many families are struggling to buy healthy, affordable food, the need for nutrition education is more crucial than ever. Participants include parents of infants or children; school-age youth; adults without children; and senior adults.
Evidence from the U.S. Department of Agriculture shows that after taking part in a well-designed nutrition education program that teaches how a good diet can benefit long-term health, participants adopt better food shopping practices and tend to make more healthful food choices at the store.
Extension nutrition educators reach out to local learners
Extension nutrition educators reach and teach people in community settings.
School-age youth. Youth learn to choose and eat healthy foods such as fruits and vegetables. Young children also learn about the importance of hand-washing to keep food safe to eat.
Parents. Parents learn how to include more fruits and vegetables in their family meals and be good role models for their children.
Disabled adults. Learners participate in lessons that help them become more self-sufficient when selecting and purchasing healthy food.
Senior Adults. Senior adults learn new food shopping strategies to help them stretch their limited food dollars to purchase healthy foods.
Related Articles of Interest
Related Links of Interest
More information about FoodWIse
If you have any questions regarding FoodWIse in Taylor County, please contact:
Brenda Fierke – Nutrition Coordinator
Taylor County – UW Extension
925 Donald Street, Room 103
Medford, WI 54451-2095
Phone: 715-748-3327 ext. 5
Fax: 715-748-9772
Email: brenda.fierke@ces.uwex.edu