Welcome to the Taylor County 4-H Website!
The Taylor County 4-H Program is a great place for young people to build self-confidence, learn leadership skills, and responsibility….and have a GREAT time doing it! We have many resources on our website for youth and adults interested in participating in the Taylor County 4-H Program, but if you don't see something and you'd like more information about it, don't hesitate to contact us at the Taylor County Extension Office at 715-748-3327  x3 or visit us at 925 Donald St., Room 103, in Medford.
Current Announcements
9-1-2020   We are hoping to be able to have outdoor 4-H meetings in September (with pre-approval)  Contact Julie to help get a Program Planning Checklist submitted at least a week before your meeting.

 
Note that many in-person meetings are still cancelled/postponed until further notice due to the COVID-19 pandemic.
4-H RELATED NEWS, INFORMATION, AND RESOURCES

:
ENROLLMENTS and RE-ENROLLMENTS

The enrollment period for the 2020-2021 4-H year will start in early September. Please check back for the opening announcement. Meanwhile, take a look at our revised 4-H Enrollment Guide 2020-2021. The guide includes a preview of the new 4-H Online that we will be using for enrollments this year. We think users will find it easier to use.
Remember that current members and leaders need to re-enroll by November 1. As noted above, there will be some changes from previous years. If you have problems, please check Re-Enroll in 4-H through 4HOnline  or contact your club leader or the Extension office. If you are new to 4-H, please see Enrolling in 4-H through 4HOnline as a NEW family.

Charter Annual Renewal form and Financial Report: Fillable Renewal pdf
The Financial Report is on Pages 5 & 6 of the Annual Renewal form linked above. Here is a link to the Fillable Audit Checklist pdf
Note that if you use the fillable pdf for your Financial Report, the form does the calculations for you.
Charter Checklist: Fillable Checklist pdf
Other supplemental information and links to documents and forms, including a SMART Goals supplement can be found on the state 4-H Charters page.
We encourage everyone to use the fillable pdfs. However, we are also mailing hard copies of the forms and supplemental information to club leaders.
Completing Wisconsin 4-H Charters 2020, 2021  (12 minute video)
Completing Wisconsin 4-H Financial Records (19 minute video)
ANIMAL OPPORTUNITIES

(includes Extension offerings, MASS, and more):
Livestock Info
Youth Livestock Activities from the Wisconsin Youth Livestock Program – includes many educational resources and an Educational Verification form to help you keep track of what you are doing.
Ractopamine Free Swine Project  – Information from the Youth Livestock Program page
Check out the Wisconsin Youth Livestock Program website (many resources about all types of livestock): https://fyi.extension.wisc.edu/youthlivestock/
SMALL RUMINANT LIVESTOCK SERIES (these can be accessed on home computer or by phone):
FEDERATION MEETINGS
The Federation usually meets the 2nd Monday of each month at 7:15 p.m. at the County/USDA Ag Service Center on Donald St in Medford. All 4-H members are welcome and encouraged to attend. Dangerous winter weather may cause cancellations.
The next meeting is scheduled for September 14, 2020 in the tiered room at the Extension office . Agenda
CLUB LEADERS
Enrollment for leaders/volunteers in 4-H Online: One of the main changes is that you will need to select a club and a volunteer type. For those leaders not affiliated with a club, there will be a "no club designated" (or something similar) club listing. Descriptions of each volunteer type and details will be available soon (watch for more information), but the options are:

Activity/Event Volunteer
Adult Advisor/Chaperone
Club Enrollment Coordinator (formerly Club Enrollment and Club Manager)
Club Leader (includes Organizational/General and Co-Organizational/Co-General)
Committee Volunteer
Project Leader (includes Key Leader and Resource Leader)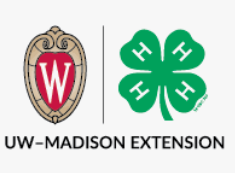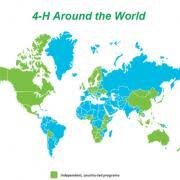 Contacts: 
If you have any questions regarding 4-H & Youth in Taylor County, please contact:
If you have any questions regarding 4-H in Taylor County, please contact:
Julie Diepenbrock, 4-H Program Educator
Extension Taylor County
Room 103 County-USDA Service Center
925 Donald Street
Medford, WI 54451-2095
Work Cell Phone #(608)381-2435
Office Phone: (715) 748-3327 ext. 4
Email: julie.diepenbrock@wisc.edu
Cathy Mauer, Extension Taylor County Program Assistant
(715) 748-3327 ext. 3
cathleen.mauer@wisc.edu